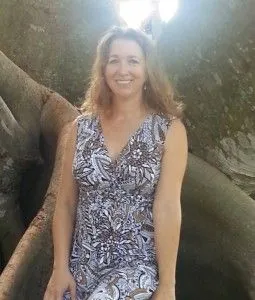 Patti's Education and Training:
Syracuse University, Bachelor Of Science -1992
Vista Volunteer/Americorps- 1992-1994
Montessori Teacher Infant/Toddler Credential -2002
Alpha Institute Of Massage Therapy, Port St. Lucie, FL -2005
National Certification For Therapeutic Massage & Bodywork -2005
Center Of Being, Master Level At Integrated Energy Therapy With Sky Lubka -2007
Upledger Cranial Sacral Seminar -2007
The ATM System & Correcting Shoulder Dysfunction Certification- With Debbie Roberts -2015
CPR Certified- 2001-2016
Muscle Meridian Sedation/Zen Shiatsu Certification I - 2017
Member Of Associated Bodywork & Massage Professionals- 2015-2017
Patti Spina believes in a lifestyle that values well-being. Touch is a basic human need which consistently exists across all people in all cultures. As humans, we are bonded by this shared necessity.
Patti's work was founded on the idea of teaching people new ways to take better care of themselves and each other. Through optimum health, we have greater potential to heal ourselves and gracefully transform the world into a more peaceful and beautiful place.
Patti values communication through listening and emphasizes trust. She intends to create an experience that promotes healing and encouraging wellness—through holistic massage therapy using acupressure techniques, zen-shiatsu, prenatal massage, stone therapy, kinesiology taping, Integrated Energy Therapy, and aromatherapy.
Patti Spina has been a creative entrepreneur and massage artist for over 12 years.
After attending Alpha Institute of Massage & Bodywork in Port St. Lucie, FL, she worked as an independent contractor for Ocean Chiropractic of Stuart, where she learned medical massage and assisted people from diverse backgrounds to gain greater balance and mobility.

From 2010-2013, she partnered a massage business in Flores, Azores, Portugal, and enjoyed meeting the local islanders and ex-pats, and worked alongside therapists from France & and South Africa.

Her focus is to empower individuals, and through teaching infant massage and aromatherapy techniques to Montessori Teachers in-training in 2008-09, 2013-16, it has been an effortless evolution in her massage career.
She brings to her work composure, a relaxed attitude and confidence. It is the human connection that captures the unique energy of the moment.